Atelier Anne Hoguet Eventails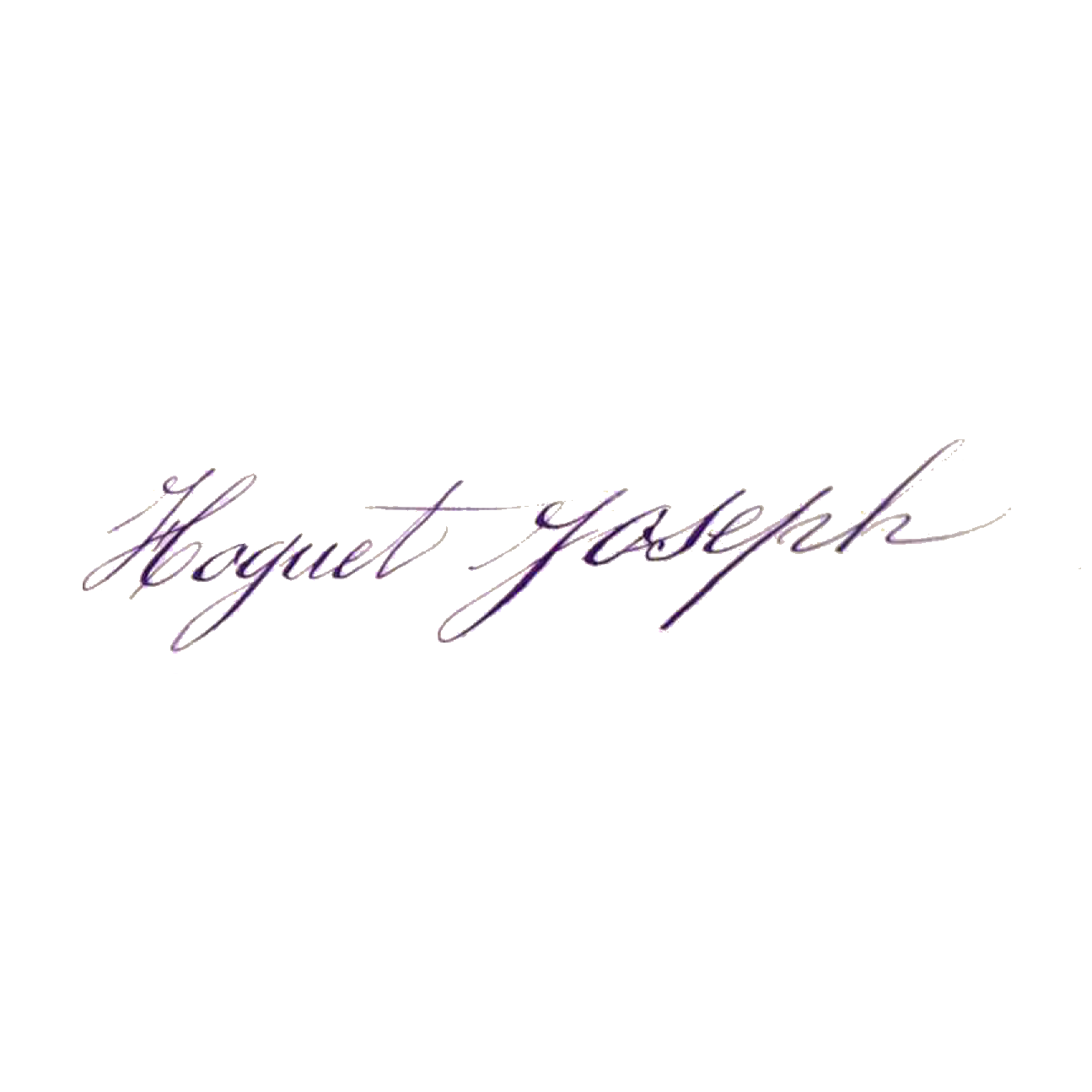 Anne Hoguet's fan workshop traces its origins to 1876 when Joseph Hoguet Duroyaume created his workshop of fan mounts in Sainte Geneviève in the Oise, cradle of the detailed craftsmanship. The mounts were manufactured in this department because of its proximity to the ports of Le Havre (for mother-of-pearl) and Dieppe (for ivory). 
Developed and handed down over four generations, the site now combines a museum and a workshop. It is a unique time capsule, one of the three remaining fan workshops and the only museum dedicated to it in France.
Anne Hoguet, a master craftsman continues the family tradition and passes her know-how to the younger generations.
We understand the value of know-how passed down from generation to generation...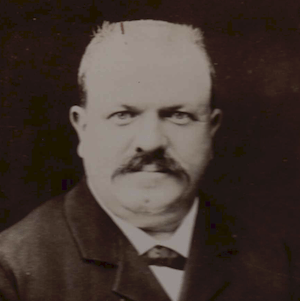 Joseph Hoguet Duroyaume
In 1876 Joseph Hoguet Duroyaume created his workshop of fan mounts in Sainte Geneviève in the Oise département. They were worked in noble materials such as different types of mother-of-pearl, tortoise shell, bone, horn, precious woods. All these materials were fashioned, carved, openworked, guilloched, engraved and encrusted with fine gold.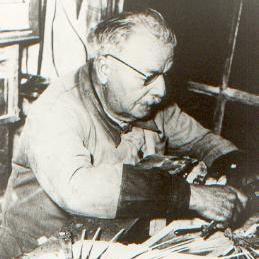 Marius Hoguet
In 1899, Marius Hoguet succeeded his father in Ste-Geneviève in the Oise region. The leaves that covered the upper part of the frame were decorated and mounted by the Parisian fan makers, who were also in charge of the sale. The Hoguet family has perpetuated fan making by adding fashion accessories for haute couture, jewellery and art tablets.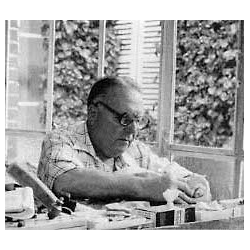 Hervé Hoguet
In 1960 Hervé Hoguet bought one of the most prestigious 19th century fanmaker companies, the Kees House (created in 1805) at 2 Boulevard de Strasbourg in Paris. This way both trades were brought together: the fanmaker and the fan-structure maker. Until that date the Parisian fanmakers were responsible for the assembly of the fan structure with the mounts and its decorative elements: paintings, laces, sequins and feathers.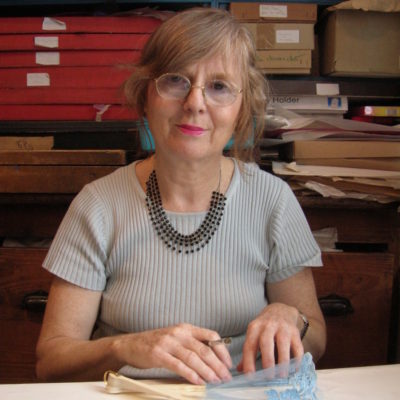 Anne Hoguet
Anne Hoguet appointed Maître d'art in 1994 commissions fans for opera, theatre, cinema and Haute Couture (Chanel, Dior, Gaultier, Hermès, Lacroix, Nina Ricci, Louis Vuitton...) in the Parisian workshop. She also complets fan restoration work in the whole France. One of her missions was the opening of the Eventail Museum in 1993.
Having the workshop and the museum under the same roof allows us to offer a unique opportunity...

Workshop
The Atelier Anne Hoguet, having the know-how, remains the privileged partner of the Haute Couture, the opera, the theatres and the cinema.

Museum
The Fan Museum was opened in 1993. The richness of the collection and its variety make it possible to present the pieces on an annual theme.

Boutique
Fans created by our workshop and our partners, reference books, catalogues, postcards, and jewellery are available at the Museum shop.

Expertise
Our know-how allows us to identify the characteristics of your fan and advise you on the following steps of its restoration.
yearly visitors in our museum
pieces created in our workshop
The Fan Museum was opened in 1993. It is partly installed in the showroom created in 1893 by the Lépault & Deberghe fanmakers.
This room is preserved in its original state and is in the style of Henry II with a monumental fireplace and walnut storage cabinets. The walls are lined with blue cloth embroidered with fleur-de-lis with gold thread. Three chandeliers topped with a wreath are suspended from a coffered ceiling.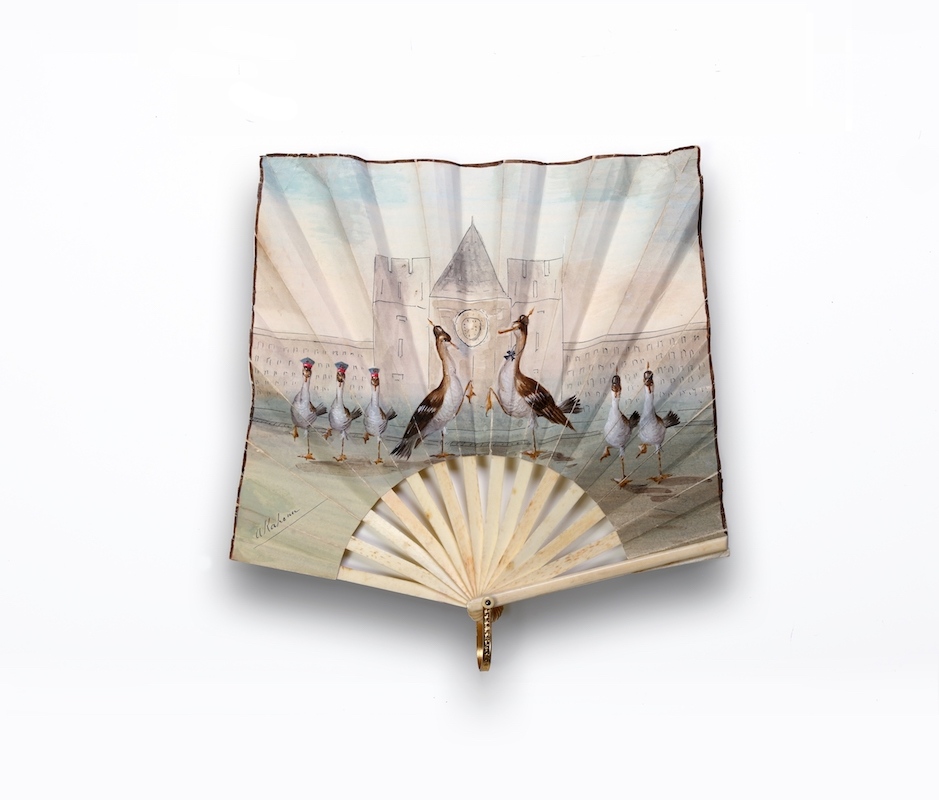 This museum is the first in France entirely devoted to the fan. It contains more than 2,500 pieces, dating from the sixteenth to the twentieth century, presenting themes of mythology, ancient and religious history, Orientalism, marriage, arts, science and letters, fashion and publicity.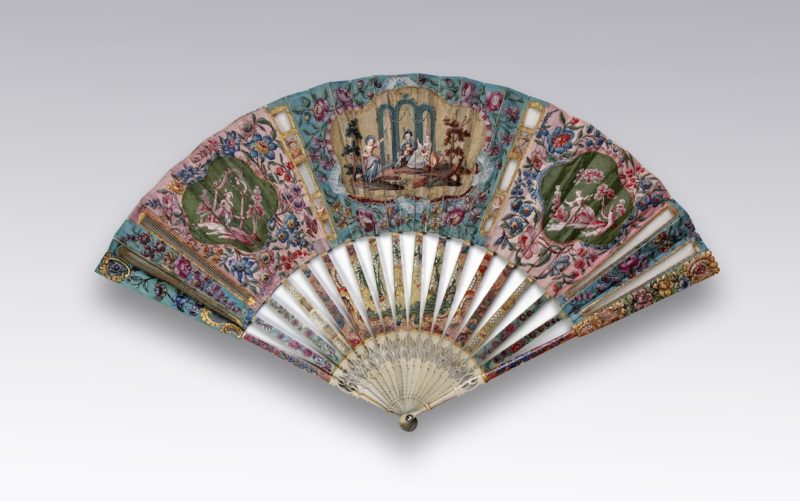 Our mission is to present the intriguing world of fans and share its changes over the centuries. The collections cover both historical creations and the development of manufacturing techniques.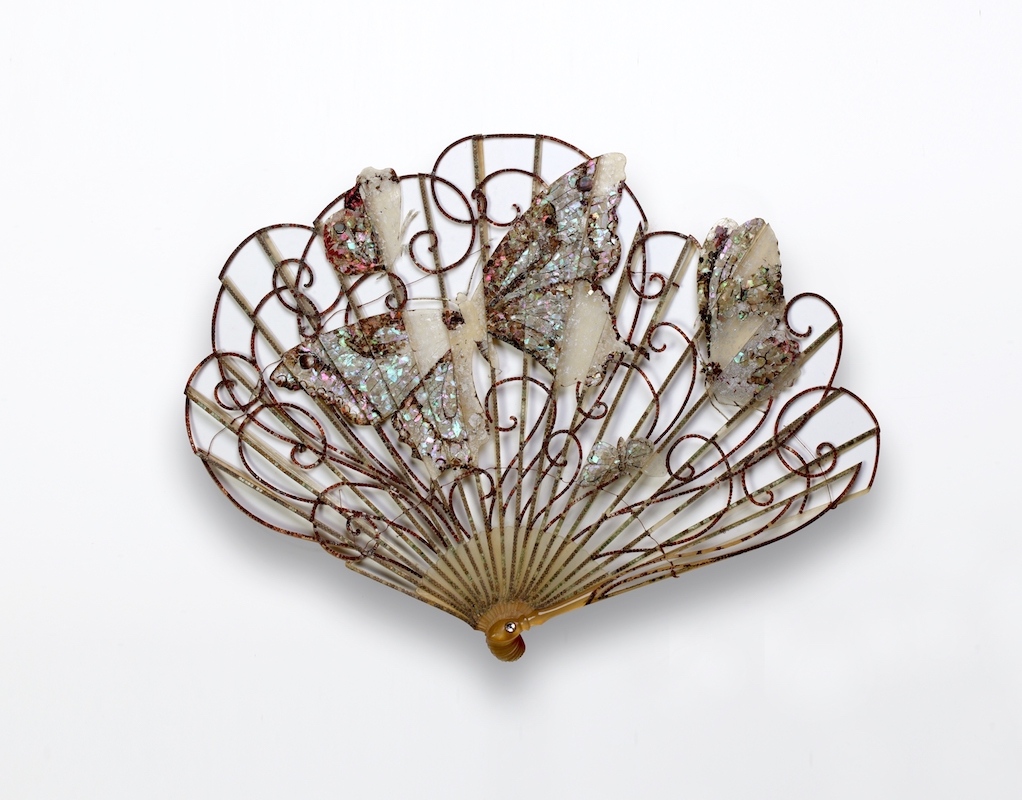 La richesse de la collection et sa variété permet de présenter les pièces sur un thème annuel.
Periodically, contemporary artists present their works as well.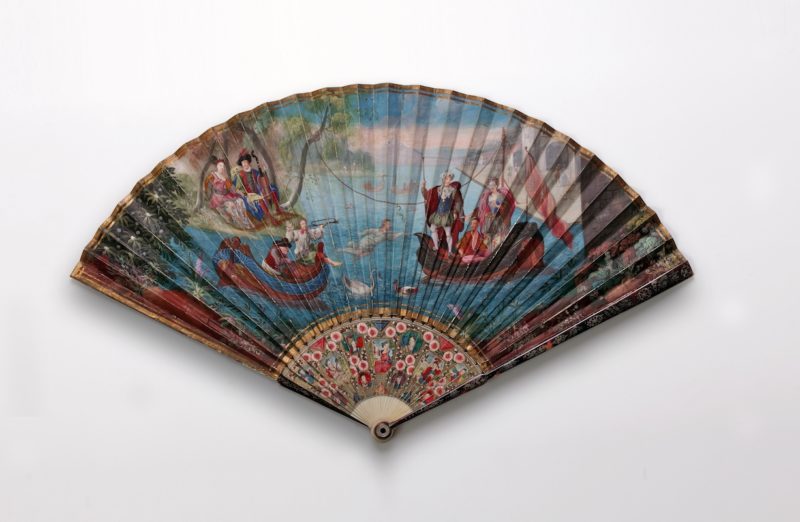 Our workshop offers a wide variety of services:
As a fashion accessory, the fan's role and use has changed along the development of the society. Fallen into disuse after the World Wars, the fan was given a new breath of life in 1947, when Christian Dior integrated it in his fashion shows presenting the New Look. Its rebirth was then assured by Karl Lagerfeld, also called « Monsieur Fan ».
Safeguarding the family patrimony encourages private customers to have their fans restored but there are great difficulties connected with it. Some materials are protected and others have disappeared. Since the fan is a very fragile object and a difficult one to maintain, even the slightest mistake can be fatal. As a result, its exposure to light, dust and drought should be kept to minimal to keep the fan until the next century.
Traditionally a fan was an accessory used to repel odour and insects. Over the course of centuries, though, its role has changed to a fashion accessory and a decorative object. Fans are a result of a meticulous attention to detail and highest levels of craftsmanship, often with the use of rare materials such as scales, ivory, mother-of-pearl…
Our know-how allows us to identify the original time of a fan and advise you on its preservation.
Anne Hoguet regularly shares her know-how and unique experience through a series of conferences covering many topics related to the range. Sometimes focusing on the manufacture of the fan, especially its frame or on the different modes and themes that are found there. Conferences, sometimes with a short workshop, usually last at least half a day.
Selection of our creations: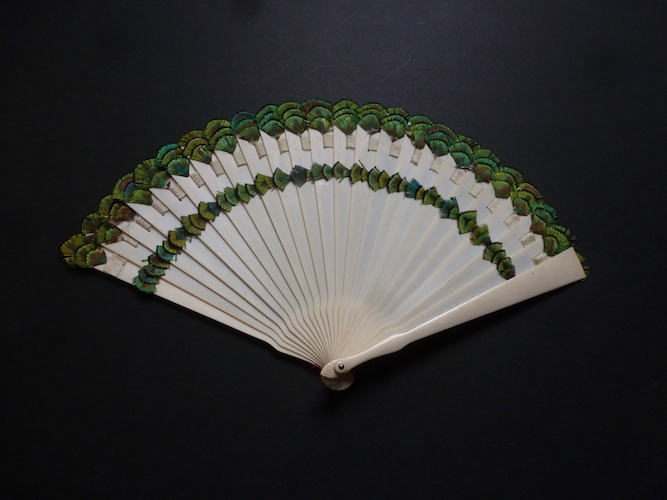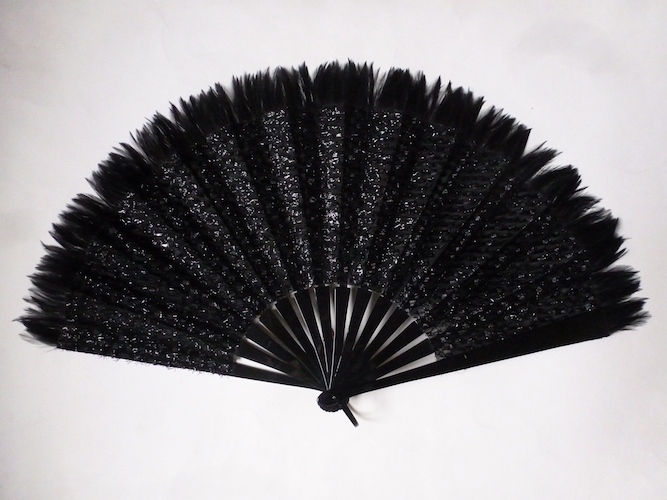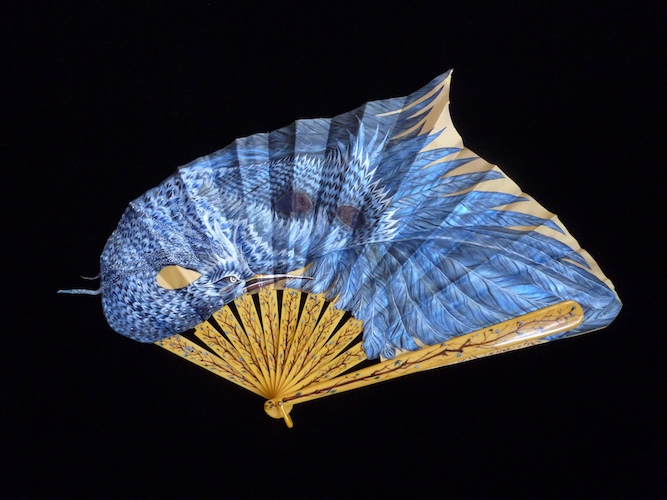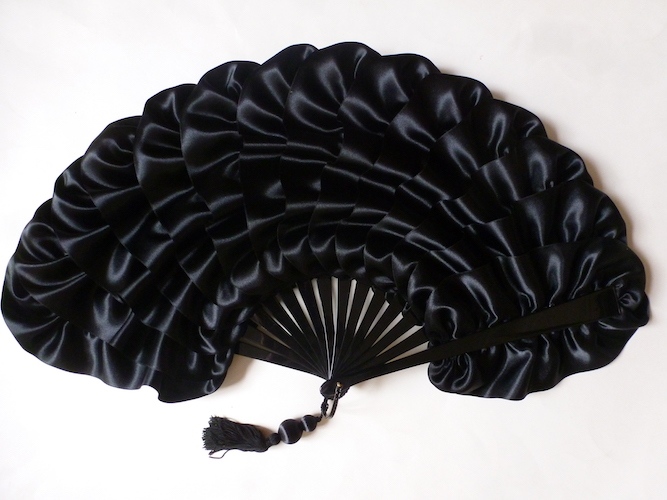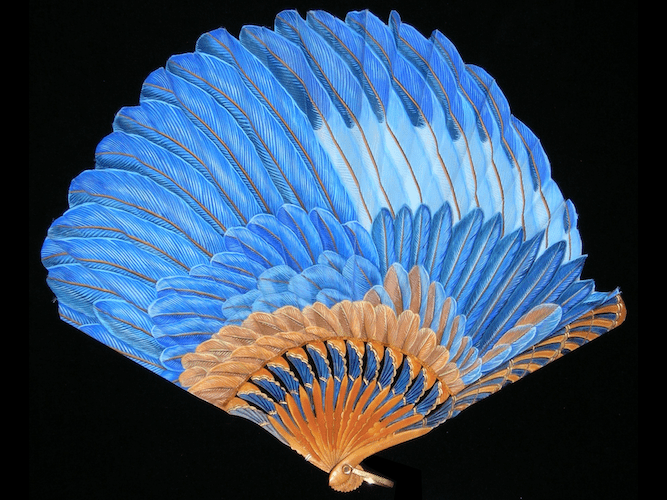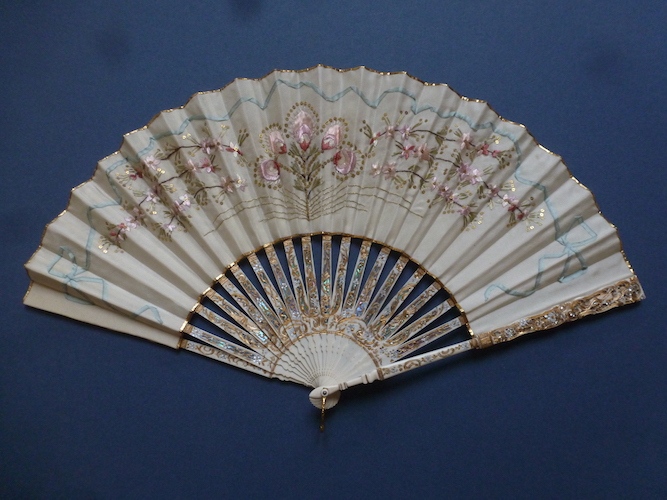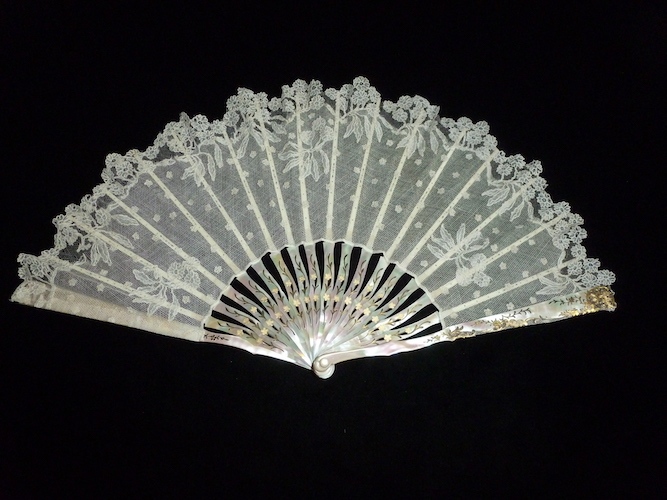 Our workshop and museum often collaborate with other fan enthusiasts
Selection of our exhibitions
L'Univers de la Création, Le Clos Lucé, Ambois (2008)
Les Trousseau de la Reine Marie, Paris (2009)
Femmes, Peintres et Salons au Temps de Proust, Musée Marmotthan, Paris (2010)
Talents d'Exception, Cité de l'Architecture et du Patrimoine, Paris (2011)
L'Univers de la Création, Le Clos Lucé, Amboise (2011)
Louis Vuitton Marc Jacobs, Musée des Arts Décoratifs, Paris (2012)
Objets d'exceptions, Maître d'Art, Galeries Lafayette Paris Haussmann (2012)
Biennale des Antiquaries, Maître d'Art, Grand Palais, Paris (2012)
Les Maîtres d'Art et Leurs Elèves (2012)
Costumes Haute Couture «Costumes du Film les Adieux à la Reine», Caudry (2015)
«Féerie de Noël», Montcenis, Haute Saône, 2010
«Ivoire de Ceylan», Musée Rielberg, Zurich, Suisse, 2010-2011
«Accessoires, codes et dentelles», Musée des dentelles et des broderies, Caudry, Nord, 2011
«Plumes», Musée de Bourgoing-Jallieu, Isère, 2011
«Éventails Dentelles», Cabourg, Calvados, 2012
«Accessoirement Votre», Maison des Dentelles Argentan, Orne, 2012
«Japonisme et Exotismes dans la Soierie Lyonnaise 1860-1930», Manufacture Prelle, Paris, 2012-2013
«Pouvoir et Séduction au Bout des Doigts», Musée de l'Eventail, Paris, 2014
«La Soie dans Tout Ses États», Manufacture Prelle, Paris, 2013
«Plume entre Mode et Scène», Château de Lunéville, 2013
«La Chine à Versailles», Château de Versailles, Versailles, 2014
Selection of our collaborations: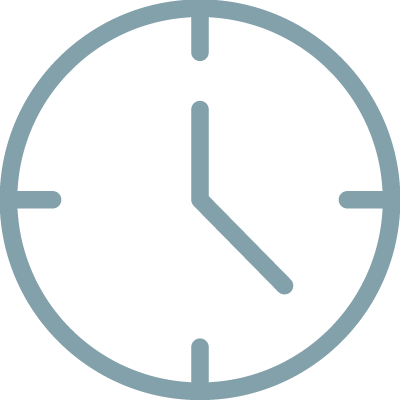 Monday to Friday:
9AM-12.30PM and 2PM-6PM
Temporarily, reservation only
Closed: during public holidays and the month of August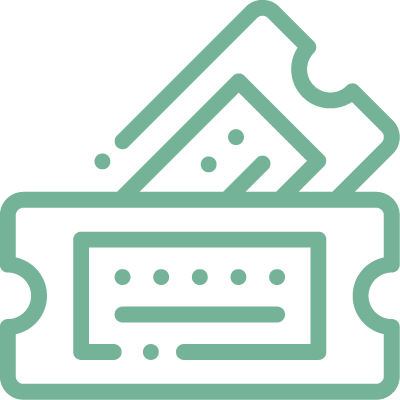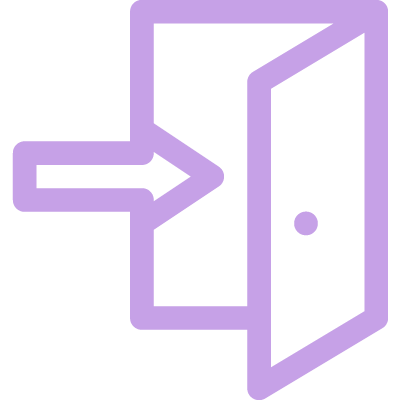 Indoor and outdoor intercoms
3rd floor without elevator, unfortunately not accessible by the disabled
The fan museum is closed, but it needs your support!
You can help the museum while enjoying an exclusive virtual visit, presenting both the architectural heritage, the most beautiful fans of the collection, and the cultural heritage know-how. 
To do this, all you have to do is make a donation on the collection link below. To thank you, a code will be sent to you to give you access to the visit.
Association du Musée de l'Éventail Hervé Hoguet